Some people will walk a mile for a Camel, others will walk 220 miles to help people who are homeless. Ian Keeler, a Soquel resident and business owner, fits that second description.
Ian will hike 220 miles, including the entire 211 miles of the official John Muir Trail. Why? Ian appreciates the many ways that the Homeless Garden Project helps people who are homeless, and benefits the wider community as well, so he created a hike-a-thon fundraiser for HGP. He is seeking donations of $15 for each mile, with a total fundraising goal of $3,300. All proceeds go to HGP.
Ian has obtained his trail permit and will begin his 2-1/2 week hike on July 4, 2012. Donations are tax deductible and are now being accepted. Donations of $15 or more are suggested, and donations of any amount will be appreciated.
To make a donation by check, make payable to Homeless Garden Project. Please note "Ian's Hike for HGP" on your check's memo line. A donation of any amount may be sent by check. Mail to Homeless Garden Project, PO Box 617, Santa Cruz, CA 95061.
To make a donation by debit or credit card, click here to go to "Donate."
Scroll down, then click by "Make a Direct Donation."
Click "Submit" at end of the page, which leads you to JustGive.org's "Make a donation to HOMELESS GARDEN PROJECT" page.
When completing that page, in the "Designate my donation" field, type "Ian's Hike for HGP."
A $10 minimum donation is required to use this online system. If you have questions about making an online donation, or if you prefer to donate by phone, please feel free to contact us. You may reach Matthew Skaarup, Development Coordinator directly at matthews@homelessgardenproject.org (831) 426-3609, extension 1#.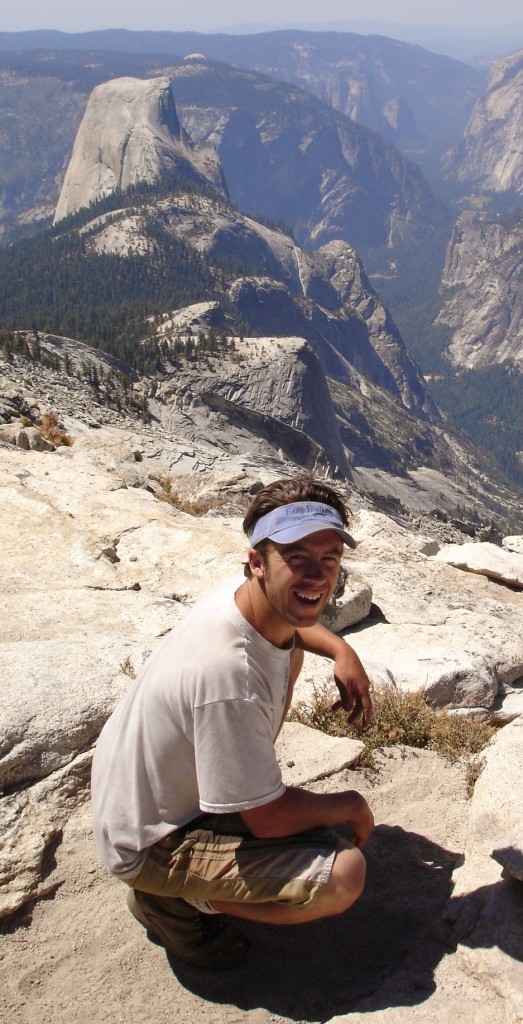 Ian is a native of the Monterey Bay area and is a California state-licensed building contractor. In his nonworking hours, he enjoys hiking and backpacking, as he has all his life. His first lengthy hike was at age six, when he hiked Florence Lake, King's Canyon National Park with his parents. Ian loves the beauty of the natural world and the experience of solitude amidst the sheer granite, sparkling streams, and alpine lakes found in the Sierra backcountry. There he finds a special renewal of his connection to his spiritual roots.
He has also developed a passion for running and has participated in marathons. Most recently, Ian completed the Big Sur Marathon: Ian Keeler BSIM 2012 Certificate of Completion.cfm
You are encouraged to bring this Homeless Garden Project fundraiser to the attention of others by emailing them a link to this post: https://homelessgardenproject.org/blog/?p=331
You may also share a flier about Ian's Hike for HGP; download and print the PDF linked directly below. If you prefer to have some fliers sent to you by postal mail, or if you have other questions, please phone Ian, 831-818-5897.