" People make events into stories.
Stories give events meaning. " - Scarlett Thomas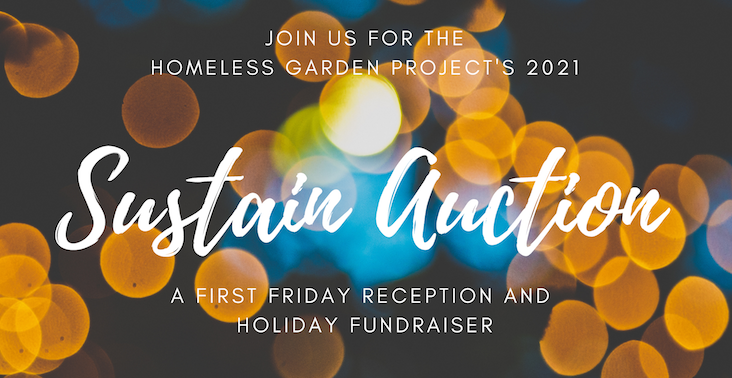 The Sustain Auction: A First Friday Reception and Holiday Fundraiser
You are invited to join HGP for a delightful evening of good food, good wine, good gifts and good cheer in support of HGP's proven transitional employment program. Featuring delicious bites from our dear friends at Soif, each entry ticket will feature a stocking stuffer gift bag of organic products, as well as light refreshments and wine along with a live auction and an entertaining program that puts a unique spin on HGP's traditional First Friday holiday fundraiser.
You can learn more about the event and purchase tickets here: https://www.eventbrite.com/e/the-sustain-auction-a-first-friday-reception-and-holiday-fundraiser-tickets-194988133757
REGISTER FOR OUR NEWSLETTER
Stay Up to Date on Everything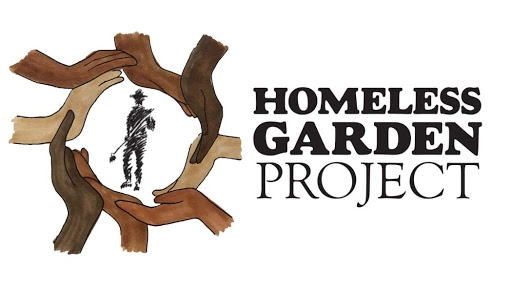 21-Day Racial Equity Habit Building Challenge with the Homeless Garden Project
You're invited to join the Homeless Garden Project (HGP) in a transformative 21-day challenge to learn, reflect and discuss how we can build a thriving and inclusive community, workforce, and local food system. The Homeless Garden Project is joining with Food Solutions New England (FSNE) to share their 21-Day Racial Equity Habit Building Food Challenge, which runs April 5-25, 2021. More details and registration here: https://bit.ly/HGP21Day
For the 21 days, HGP will be hosting weekly discussion sessions and engaging in discussions on social media and in emails.
The 21-Day Racial Equity Challenge invites individuals to learn, reflect, and act in a supported and educational environment through daily emails, reading materials, and discussion groups. Our goal is to give our community an opportunity to reflect inwardly, as well as outwardly, to examine the ways in which the food we eat, and the food systems we rely on are impacted by systemic racism and how we as individuals and as a collective can expand our knowledge to act and create change. 
You can learn more about the challenge, what to expect when you participate, why it lasts 21-days, how it got started and more here: https://foodsolutionsne.org/21-day-racial-equity-habit-building-challenge/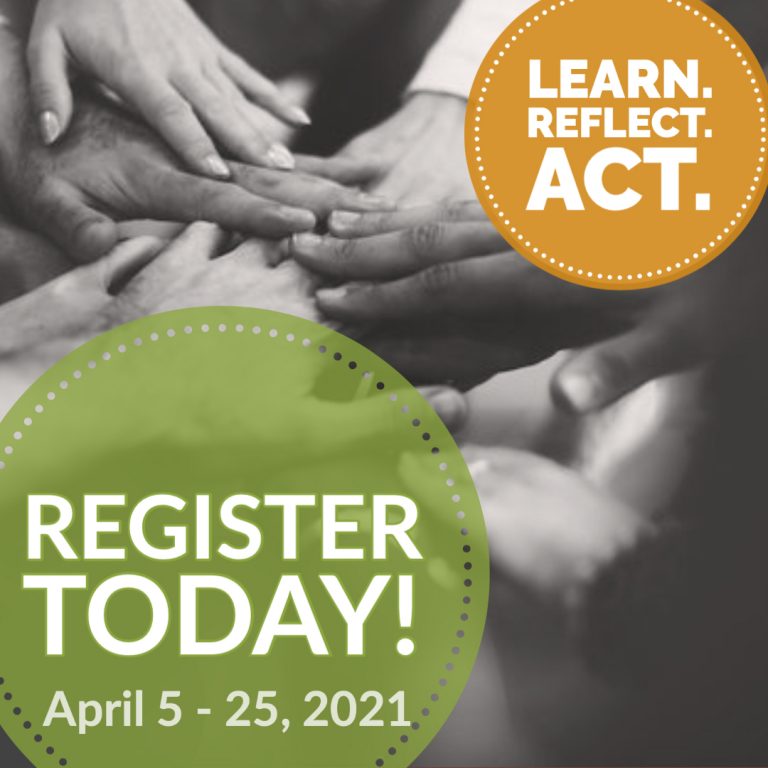 REGISTER FOR OUR NEWSLETTER
Stay Up to Date on Everything