" HGP is so much bigger than me, or any individual. We all work together as a team, and we finish as a team. "
-

Adam, HGP Graduate
" You make a living by
what you get.
You make a life by what you give. "
- Winston Churchill
Santa Cruz Volunteer Programs
We have a diverse base of volunteers, including students, families, and groups. Our volunteer programs are flexible, with one-off, as well as ongoing volunteer opportunities. Our both skill-based volunteer and volunteer positions that don't require previous experience, cater to a variety of interests, from farming to retail to special events to social work to technology.
Volunteer at The Farm Kitchen
Volunteer cooks use our organic produce each week to cook and serve delicious, healthy meals from our rustic kitchen at Natural Bridges Farm. We are always looking for new volunteers to join our volunteer programs and help us prepare heartwarming lunches for people in need.
Tuesday - Friday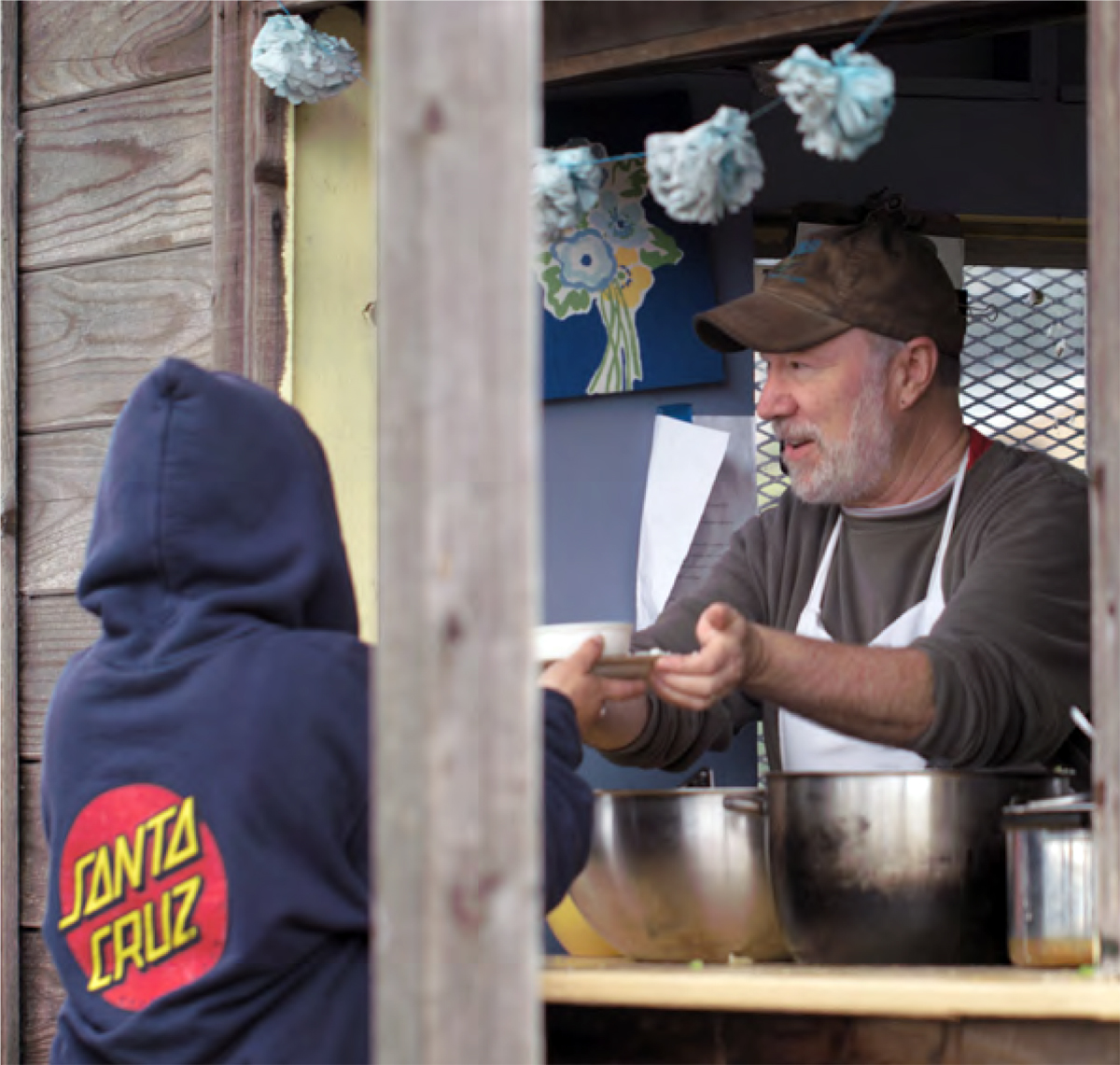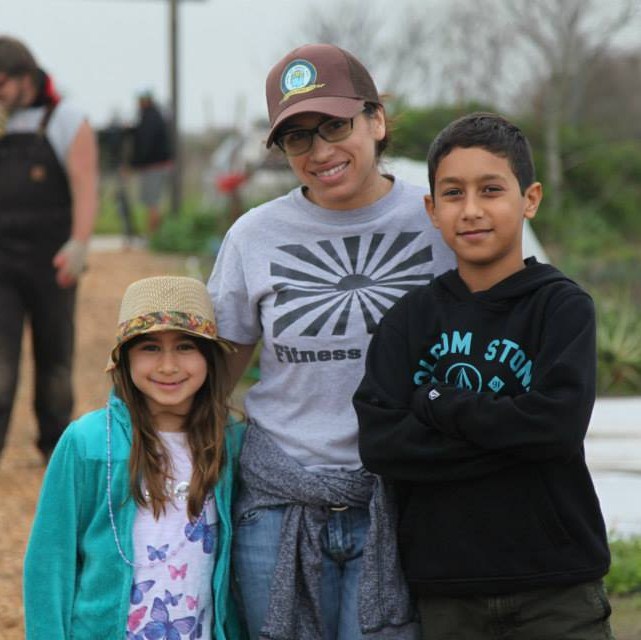 Garden Volunteer at Natural Bridges Farm
On the farm, you will meet the crew, learn more about the farm, and join that day's activities which may include: weeding, harvesting, planting, building compost and more. Projects are weather dependent and defined by the day's priorities. We often can't tell you exactly what project you'll be working on in advance.
Volunteer Drop-In Hours

February - November
Tues, Weds, Thurs, & Fri, 10am - 2pm
Sat & Sun, 10am - 4pm
Arrive any time to join our crew for a day on the farm, working on a variety of tasks. Sign up for reminders and additional information or feel free to just drop in!
Volunteers are invited to join us for lunch at the farm, 12 - 12:30pm.
We operate a production farm and a structured transitional employment and paid job training program. Hence, there are various safety hazards for unsupervised children, including live traps, sharp tools, etc. All children under 16 years old must be accompanied by a parent or guardian while at the farm.
If you would like to bring young children to the farm, we recommend our U-Pick CSA option.
Volunteers under 16 years old must be accompanied by a parent/guardian while volunteering at the farm. In addition, a parent/guardian must sign the initial volunteer waiver form for volunteers under 16 years old.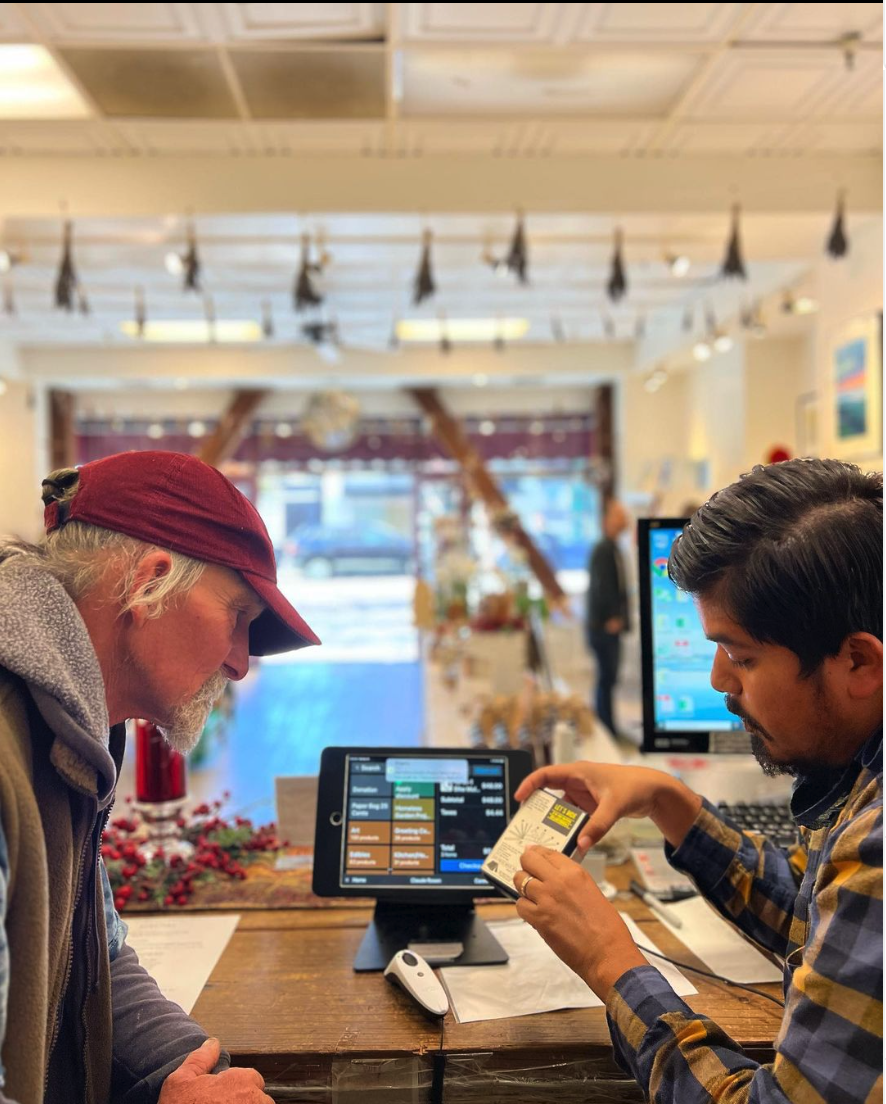 Store Volunteer - The Downtown Store
One of our most popular volunteer programs. Our retail store in downtown Santa Cruz raises awareness of our work and helps fund our programs. Volunteering in the store is a great way to practice retail skills, meet new people, and promote the Homeless Garden Project's mission. Skills-based Retail volunteers are key to our success.
Are you interested in joining our team of dedicated store volunteers? Fill out the form and our team will follow up with you to schedule a brief orientation!
Open Daily, 11am-6pm
Homeless Garden Project Special Events Volunteer
All of our events need volunteer help in planning, set-up, participation, and breakdown! We hold a variety of events ranging from farm-to-table dinners to gardening workshops and First Friday celebrations in the store.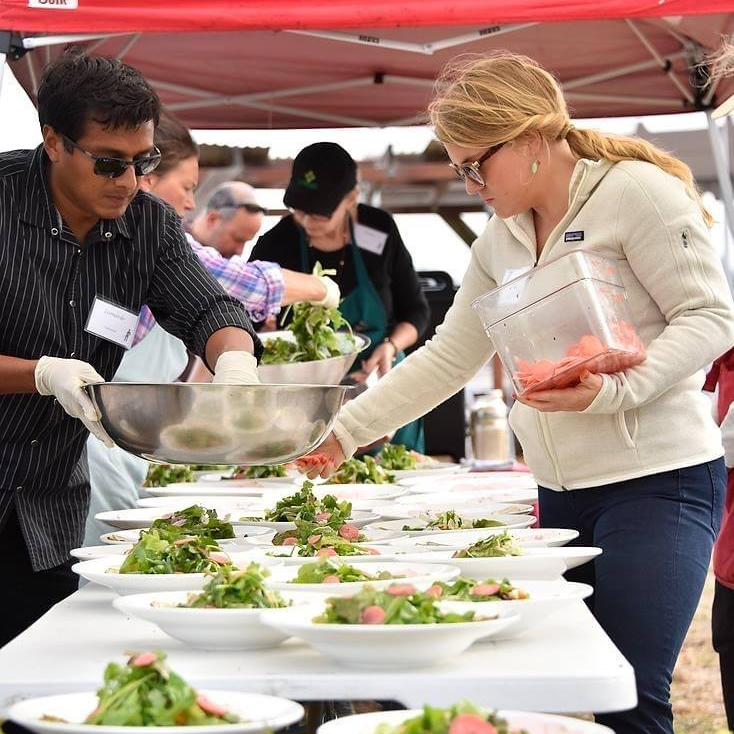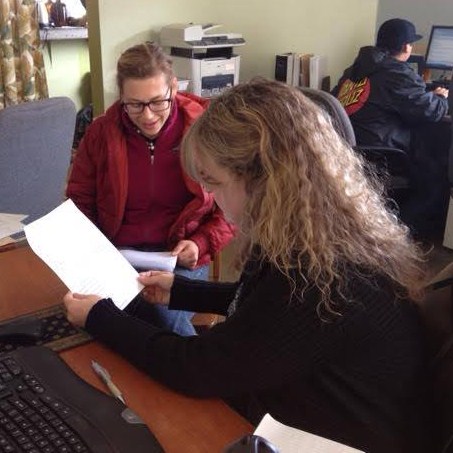 Volunteer Groups in Santa Cruz
We typically host groups at the farm beginning in March on Thursdays and Fridays, 10am - 2pm, and Saturdays and Sundays, 10am - 4pm.
1. Name and description of your group
2. Number of volunteers
3. When you are looking to schedule your visit (Ideal dates/times)

Volunteer groups with volunteers under 16 years old:
Minors who are 10 + years old are typically the best fit for our volunteer opportunities at the farm.
To schedule a volunteer group, follow the instructions above and include the age of volunteers in your group, including the ratio of adults/chaperones to volunteers 16 or younger.
What do our previous volunteers think about our Santa Cruz Volunteer Programs?
"

HGP is an incredible resource for the community, both people who are living in homes and those who are experiencing homelessness. Bridging the gap between. Digging in the soil, working the fields and harvesting, builds community, creates new friendships and feeds the soul

"
- Betsy, HGP Volunteer
Cultivating Community, our educational program, is open to anyone wanting to learn about environmental issues or sustainable agriculture techniques. All ages and abilities can attend lectures and workshops or learn through hands-on experience at our farm through the Century Certificate Program, internships and group visits.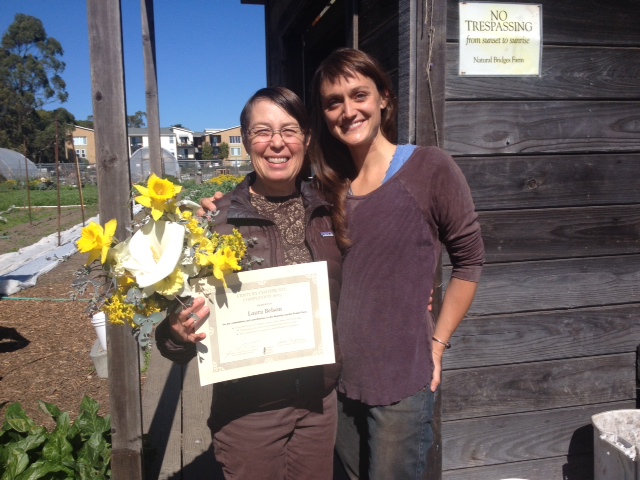 The Century Certificate Program
This program has two primary objectives. The first is to provide an avenue for interested participants to experience some benefits of the transitional job training program, even if they cannot make the full commitment. The Century Certificate is also a good program for volunteers wishing to experience a greater depth and play a more significant role in our organization.
Participants gain hands-on job training with our retail and organic farm and garden professionals and participate in our weekly education and lecture series. They are connected to a supportive network of other volunteers and community resources and receive organic lunches on work days.
Participants in this program commit 100 hours and attend a minimum of four classes in our weekly lecture series within three months. At the end of the program, volunteers receive a printed certificate of reference to assist in their job search.
Like other volunteer opportunities in Santa Cruz, Century Certificate volunteers can spend time at one or several of our many locations and on many projects. For more information about the work that you might do in the Century Certificate Program, click here.
The weekly lecture series covers various topics, including compost, soil profiles, and soil fertility, companion planting, cut flowers and arrangement, job interviews, cooking, tool care and usage, active listening, working with trauma, etc.
School, Youth and Other Groups at the Farm
Youth groups (from classrooms, clubs, and troops) regularly come to Natural Bridges Farm to learn about ecology, nutrition, civics and many other social and environmental issues. We offer a variety of sessions and depths of information. Our lessons are vibrant and memorable because of the direct interaction with the farm.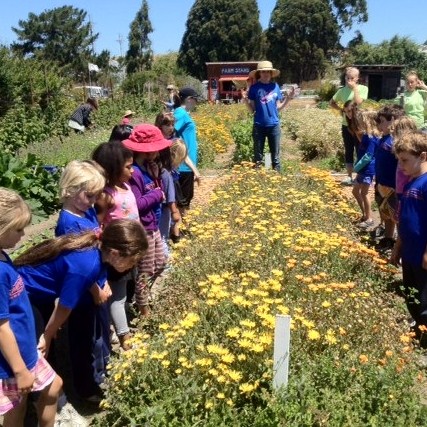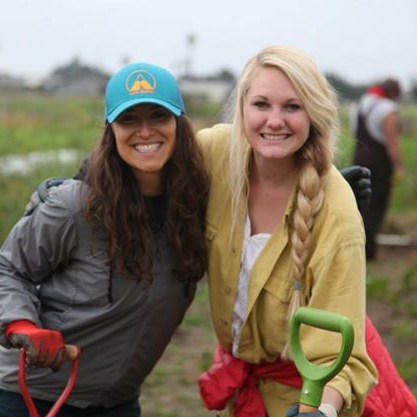 Internships Opportunities In Santa Cruz
We accept interns from several colleges at UCSC and the surrounding area. Past internship projects included managing our CSA program, creating and maintaining a kitchen garden, working with trainees on nutritional issues, and building our newest nursery.
SEE AVAILABLE INTERNSHIPS