Our Farms
The Homeless Garden Project currently has two farms; the Natural Bridges location, which is actively being farmed and utilized for our programs, and the new Pogonip Farm, which will be the permanent location, currently in the development phase. The Natural Bridges Farm, which is worked by trainees and volunteers has been producing some of the best organic produce in Santa Cruz since 1995.
---
The Natural Bridges Farm is 3.5 Acres in Size

Located on Shaffer Road in Santa Cruz

Come By the Farm Stand

Pick from our abundant selection of seasonal vegetables

Open from Dawn to Dusk

For visitors
FARMING ORGANICALLY FOR
YEARS
PUTTING DOWN ROOTS FOR
YEARS OF SUSTAINABILITY
SERVING AND EMPLOYING
TRAINEES
---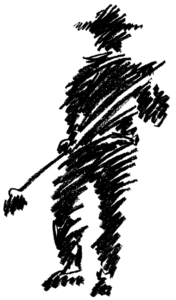 Pogonip Farm will be the Homeless Garden Project's new home, organically farming within the City of Santa Cruz's Pogonip greenbelt property. It will:
Triple our job training capacity through a public-private partnership, growing from 17 to 50 positions each year.
Serve as a national model
Be the heart of our dynamic agriculture program for people who are experiencing homelessness by teaching skills that transform lives
Provide volunteer opportunities for community members.
With A 20-year lease with three 5-year renewable terms we can focus on long-term stewardship and conservation, allowing us to plant orchards for the first time and build a world-class farm to better serve the Santa Cruz community.