Good afternoon, welcome to the Natural Bridges Farm. My name is Eric, I've been a trainee here at HGP for the past 10 months.
I initially came to the garden because I needed income. I came out here from Colorado to be with my girlfriend & help her get out of the homelessness she was stuck in. We were living in a shelter system, looking for housing & constantly having doors closed on us due to income requirements. We had a housing voucher, I had my disability check, & my partner had her small jam business, but it wasn't enough. 
I'd heard about HGP through the shelter, so I got in touch with Evan & toured the farm. A week later I was planting chard. It wasn't long before I discovered that HGP is so much more than a job. It's a strong connection to community, to resources, to strong support. In such a short time here, I feel I've progressed far past what standard employment would have gotten me. I'm housed. I've made strong friendships. I've gained confidence in my abilities. I found a passion for the greenhouse that will certainly never leave me. I discovered a love of sowing seeds & tending the seedlings till they're ready for the garden beds, & I seem to have a knack for greenhouse work.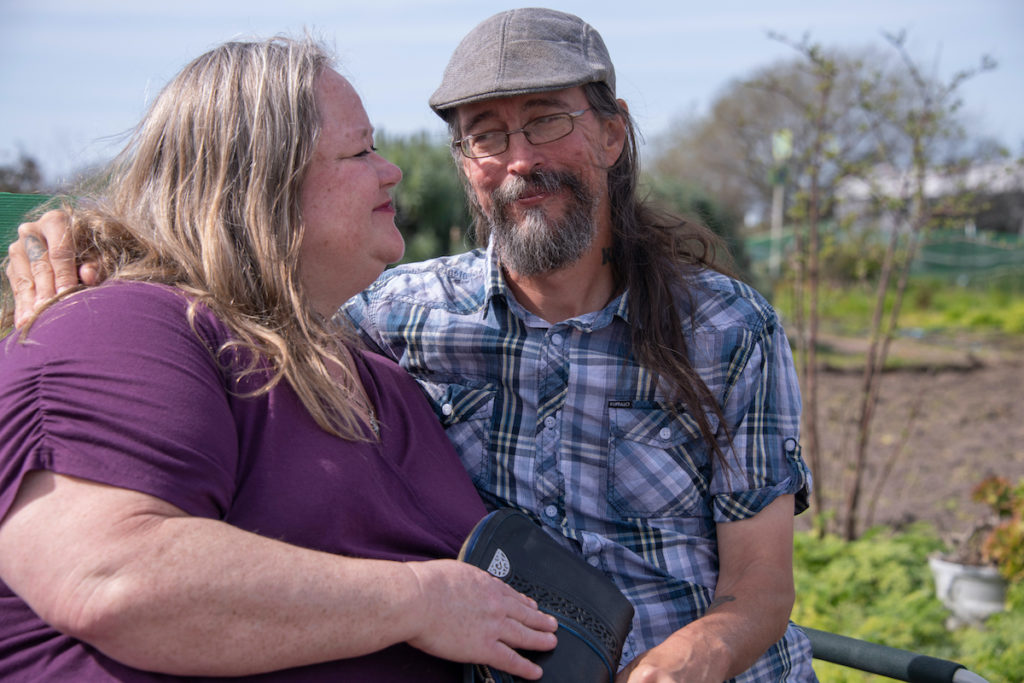 In all, I've gained a sense of peace here that I don't think I've experienced anywhere else, right here on this 3 1/2 acre patch of earth. My time as a trainee is almost up, a little more than a month to go, but I now have a center of support & stability that I will use to carry my partner & me into the future, new opportunities, a new beginning.
I'm hoping to find part time work, perhaps in a greenhouse, or perhaps a bookstore, given one of my other passions, books. Maybe even as a Library Aid. There's also Jeannie's Jams, my girlfriend's small artisan jam business, which we are working to grow a little. And I'll continue to return to the garden, as a volunteer, & a companion to this place & its people.
One thing I've discovered is that this is a place of peace & connection to a multitude of people within the community, not just the trainees in the program. Folks volunteer, work hard in the dirt under a hot sun, & then COME BACK & DO IT AGAIN NEXT WEEK! 
Grade school students arrive by the busload sometimes & always seem to leave with laughter & smiles. University agriculture interns sure seem to like it here. Birders wander the pathways, families stop at the farm stand for harvested veggies or harvest their own. This garden is something of a nexus, where good vibes, healthy food, & nature bring people of all walks of life together as a community. This is a Project that reaches far beyond just the trainees it helps. It enriches this time & place as a whole. Every community should have this, in my humble opinion.
This day of service is in honor of Martin Luther King Jr. Maybe a little postponed due to the storms we got last month. But we persevere. Reverend King preached the importance of Service to your community. To each other. Volunteerism is what builds humanity while destroying preconceptions, stereotypes, & other divisions. Working alongside someone allows you to begin to understand that person. It lowers those barriers that prevent one from learning about another.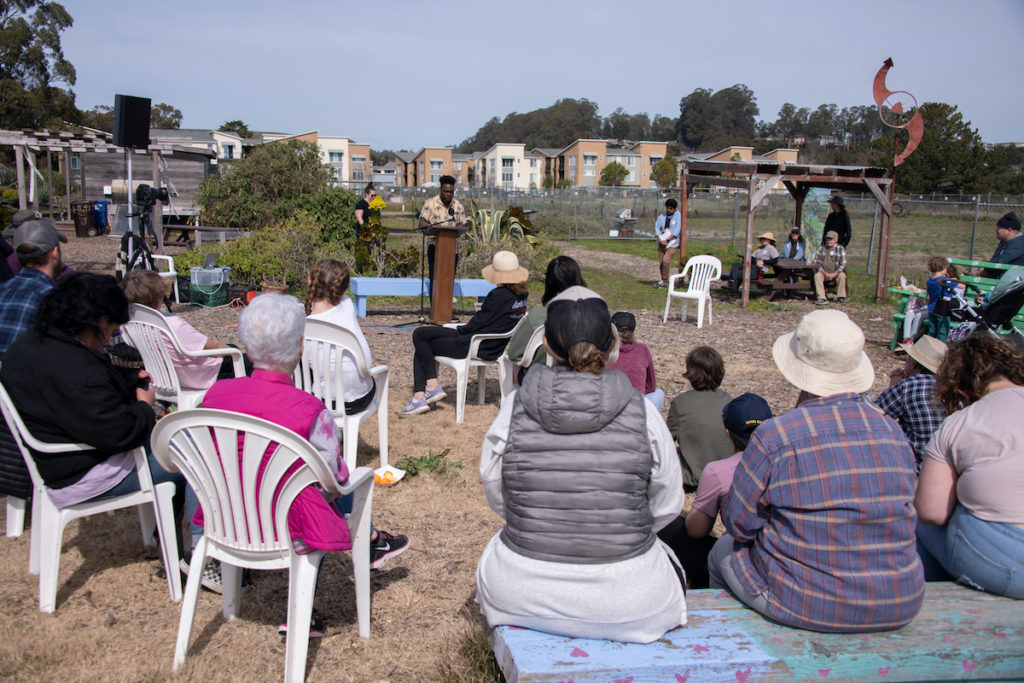 "We are prone to judge success by the index of our salaries or the size of our automobiles rather than by the quality of our service and relationship to mankind." ―Martin Luther King Jr.
This garden, to me, is a stopping point for that type of thinking. There is a positive force here, a force composed of everyone here, everyone who stops to just be here. And the time you spend here is time spent for a collective community. I hope you continue to return, you are always welcome at the Homeless Garden Project. Thank you.
—Eric shared this talk at HGP's Day of Service in honor of MLK on February 20, 2023 at the farm.