"Since working here, I now have people that care about me and people that care about what I do. I have people that will applaud me if I do well and will be concerned if I falter." –Cody Davis, HGP trainee
Someone to talk to, someone I can be vulnerable with, my social worker has gone above and beyond to support me: these are all ways that trainees have described their social workers. The work of making change can only be done by an individual, but we work to provide an environment that supports change, including our support services program. MSW interns from local universities are a key part of our support services program. Under the direction of Francis Krebs, LCSW, our Support Services program builds trainee well-being to support trainees' sustainable transition into a job and housing. Trainees work in partnership with the social work team to connect with community resources, and set and work towards short and long-term goals. The team monitors trainee progress toward goals and supports meaningful engagement in accomplishing goals. Social work interns and staff foster trainee progress toward unsubsidized employment as a key long-term goal related to a career plan. Support services are considered a best practice in transitional jobs for people who experience barriers to employment.
We are honored to host MSW interns and to play a part in building the next generation of effective and compassionate social workers. We thank them for their dedication and commitment to individual and community well-being and social justice.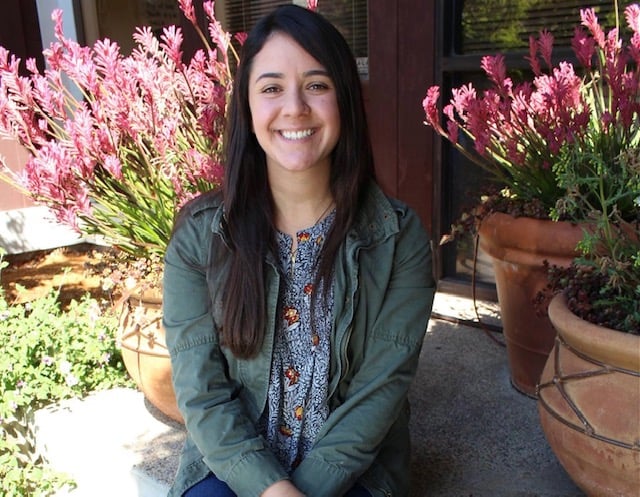 Meredith Flores
I am currently an MSW graduate student at SJSU and one of the social work interns at the HGP. I am very grateful to be interning at a non-profit that provides support for one of the most vulnerable populations in Santa Cruz county. Our transitional employment program is embedded with real-life skills that prepare the trainees for jobs in the community. For example, at the farm, the trainees work on vegetable and fresh flower production, greenhouse propagation, dried flower production, irrigation maintenance, and so much more. During the winter, the trainees work on retail store operation but also partake in a job series. Here, they work on literacy and technology skills; they identify strengths and create resumes. These resumes are used when applying to jobs based on their abilities and interests.

My role as a social worker is to provide support to the trainees that are on my caseload. Creating a respectful partnership with the trainees is essential because they know themselves best. My job is not to make decisions for them but to help them develop and strengthen the skills necessary to get a job and promote their overall well-being. I support them in meeting their milestones, creating budget plans, and whatever curveballs life might throw them during their time at the HGP.

Being a social worker at the HGP has allowed me to work with individuals who are often overlooked by society because of the stigma surrounding poverty in our country. Seeing these individuals show up to work day in and out with smiles on their faces gives me hope. People do not become un-housed because they choose to. For many, it is a life-changing event. It is not a secret that once you lose your housing, your safety net, it is much harder to obtain what has been lost. The trainee's resilience is admirable, and it is something I wished people who believe the negative stereotypes could see.

In my short but sweet time at the HGP, I have learned about motivational interviewing and many other skills to serve me in my career as a social worker. I will forever be thankful for my time at the HGP, especially during a pandemic. Many of my classmates had their internships via Zoom, and the HGP provided a safe place. I mean, I get to be at a beautiful farm next to the ocean, and I get to eat a healthy and fresh lunch. Can it get any better?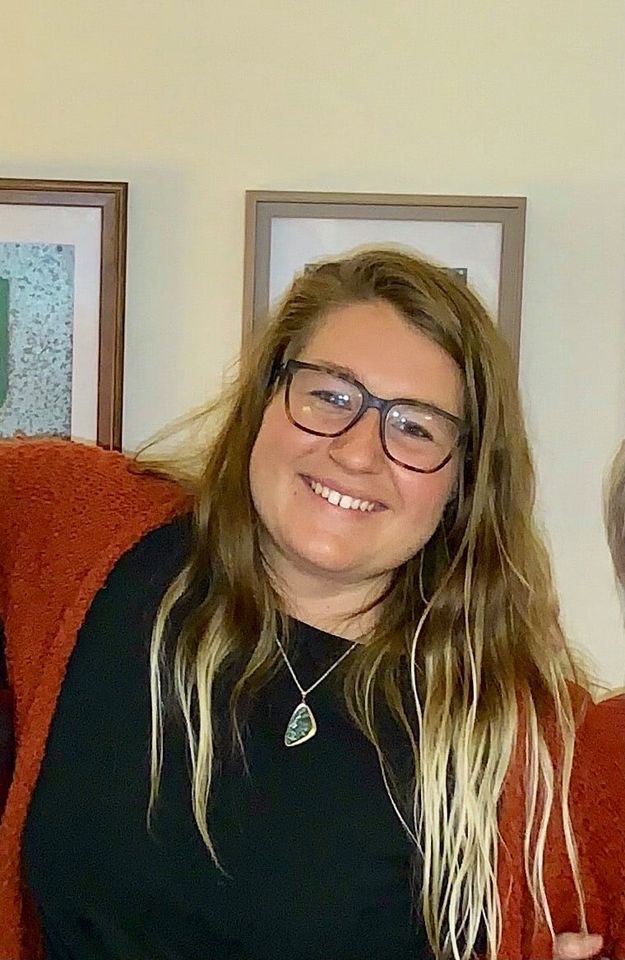 Betsy Crawford
Being a part of the team at the Homeless Garden Project has been a wonderful experience! As a social work intern, I meet with trainees weekly to help them set and reach their goals. This has been an enriching experiencing both personally and professionally for me. I have had the opportunity to work alongside hard-working individuals who inspire me with their reliance and kindness.
This past Christmas I helped develop a new program in collaboration with Twin Lakes Church. This partnership allowed families at TLC to adopt a trainee (including their children) by providing each with Christmas presents to open during the Holiday season. This was a special project for me because of my own family's involvement in the church and wanting to connect churches with the local organizations already established in the community.
HGP has created a beautiful community for trainees and staff to be themselves and find connection with people and land. It is a true joy to experience the richness of these relationships and be a part of an organization that is doing good and important work in the community!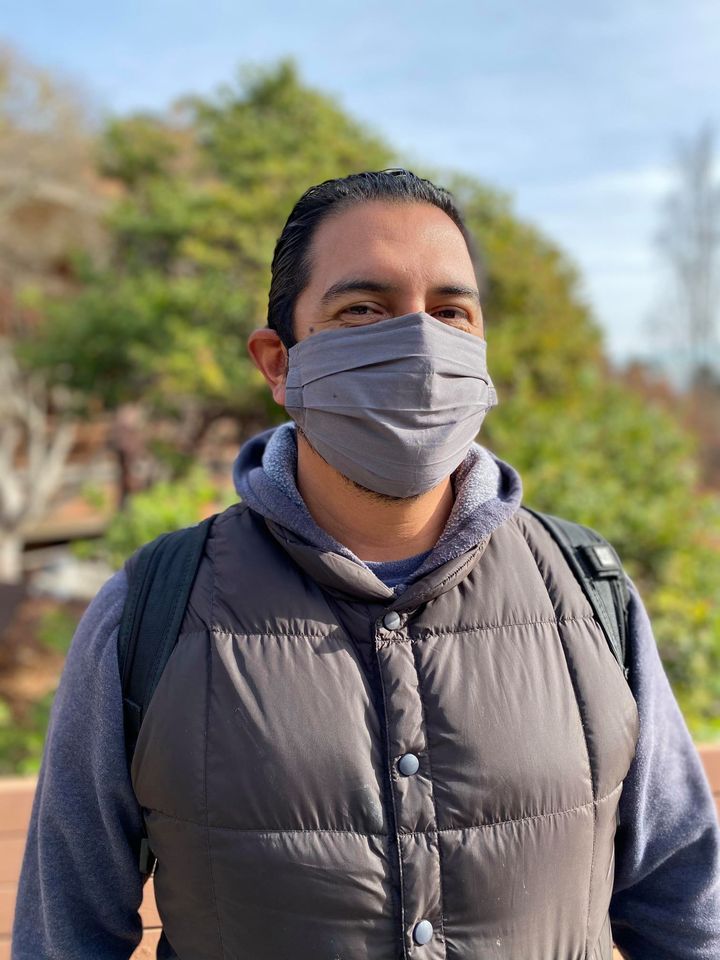 Matt Montes

For the past six months at the Homeless Garden Project, I have met some of the most resilient individuals! I have had the opportunity to listen and understand their stories.
Through the help of the Homeless Garden Project, these individuals are working towards turning their life around. My responsibility is to help the individuals to find a job and to lead them to discover their own inner strength that would allow them to knock down their barriers.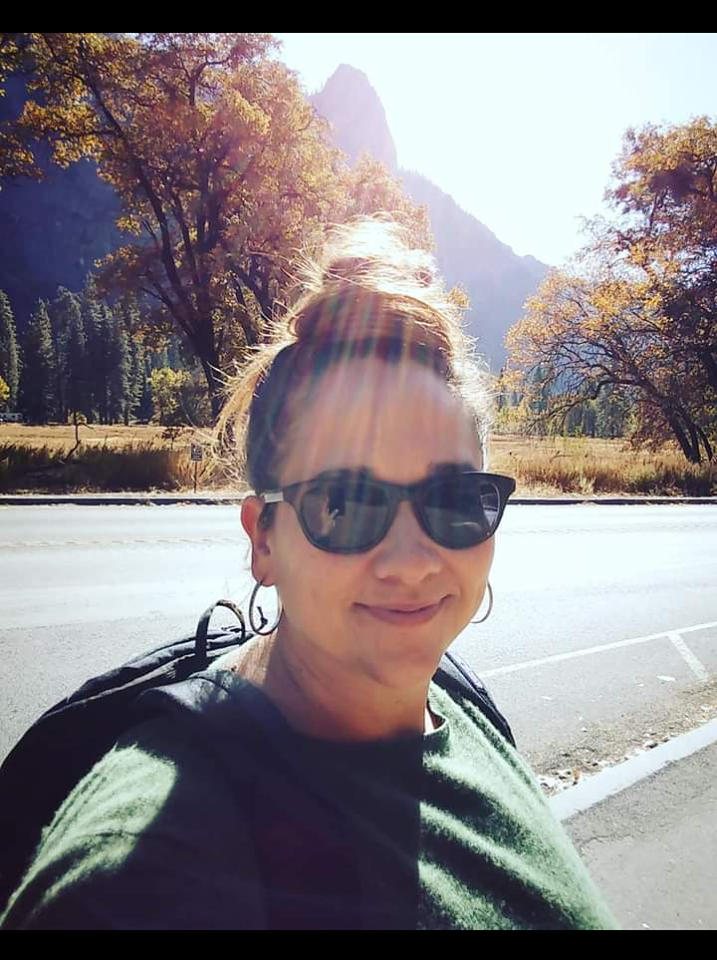 Lindsay Peterson
Becoming a part of HGP has changed the way I see my self practicing social work in the future. There is something special about being able to meet with trainees out in the farm for our weekly meetings rather than a stuffy office. This program is unique and innovative in the way it combines social services and job training that truly meets the trainees where they are at, while cultivating a respect and love of the land, nature, and harvest.

I feel proud to be a part of the team at HGP as I have come to understand that it is much more than just a farm or employment training program but rather a place where people who have experienced the hardship of homelessness can come as they are and be accepted. It is a place were people can find a sense of belonging and pride through hard meaningful work that gives back to our community.