When I was preparing for this talk, it was important to me that all of you here as guests at our Sustain Supper would get my very best. I wanted to speak in a way that you could see my excitement about my experience here, but also see how important the program is in our community. This program excites me, I'm passionate about the empowerment this program has brought me, and I want you to know how life-changing the program is, both for me and others.
I was brought up in Boulder Creek where I attended Boulder Creek Elementary School. My story goes way back when my YiaYia and Popou bought a cottage in Boulder Creek. Popou is Greek for grandfather and YiaYia is Greek for grandmother, YiaYia and Popou are my mother's parents and were very dear to me and important figures in my life. 
They owned a bakery called Apollo Baklava that specialized in Baklava and other Greek pastries. My grandfather ran the bakery and my YiaYia worked for BlueShield in San Francisco. They delivered Baklava from San Francisco to Carmel, so every other weekend we would drive up to Boulder Creek on Friday night after YiaYia got off work, spend the night and get up early Saturday morning to deliver Baklava throughout the Santa Cruz mountains and up to UCSC. And on to Carmel. Our day usually ended at our last delivery in Carmel, then we would return to Boulder Creek. As a child, I spent every weekend with my YiaYia and Popou. My grandparents gave me a wonderful childhood and shaped who I am.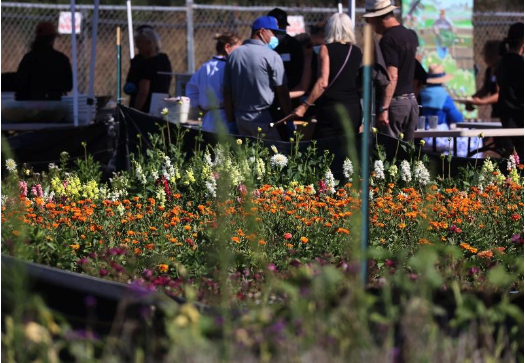 One day, my grandparents decided to sell their business and move to New Mexico. I was devastated by their move and begged and begged to go live in New Mexico till one day my mom said yes.
So off to New Mexico I went. After graduating from high school, I moved back to California and began to work. I became a single mother of a beautiful son. After 12 years in an unhealthy relationship I decided to move on. And on we went. My son and I moved to Redwood City.
During that time, I worked for Oracle, Franklin Templeton, Westerburn Supply, and a few startup companies as well.
After watching my son ride his bike from speed bump to speed bump in our apartment complex, I realized I wanted my son to be able to ride his bike in the dirt, have a place for him to run free, not run into oncoming traffic, which wasn't possible in the urban environment of Redwood City. So we headed back to good old Boulder Creek.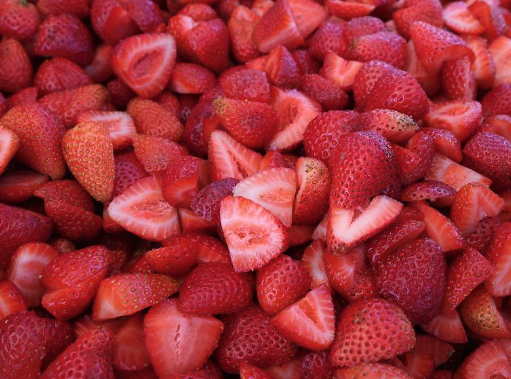 During the time that we lived in the Santa Cruz Mountains, my son attended and graduated from Harbor High. Later that year, he introduced me to his girlfriend and everything changed. I didn't see much of my son since they were always out and about.
All of a sudden, I realized that I wasn't needed and I felt a bit lost. I realized that I never really planned for the day my son would venture off.
During this time, I jumped in and out of a couple relationships that weren't healthy. Until one day, I got a call from my aunts, asking me… if I could meet them for lunch. So I said sure. They asked if I would be willing to move in with my 93-year-old grandmother, Noni, my father's mother. And I agreed.
I took care of Noni at her home in Daly City for over 6 years. She was a bit critical and I loved her dearly and we grew very close over the years. I hated to leave her alone on Fridays because she would sometimes sit alone till the evening before someone came over. She often expressed that she wished her children, including my father, would come visit her.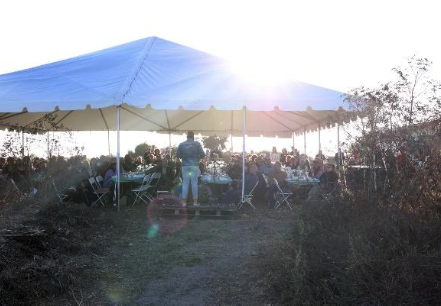 On January 10, 2021, Noni passed away. Within one day, her house was full of family, as I was mourning the death of my grandmother and best friend.
My dad and I had a nasty argument. Next I knew I got in my car and left. I chose, at that time, to be homeless. I made that decision because I was not going to live in a place where I knew there would be arguing and fighting – and result in a toxic environment.
So…. on I went. I was now homeless and living in my car.
I asked my good friend if I could stay in his Suburban where it would be easier to sleep. He couldn't have me over because he was in quarantine at the shelter. But his room happened to have an extra suite in his hotel. To my surprise, they approved me to stay in the extra room and I became a part of the Housing Matters program.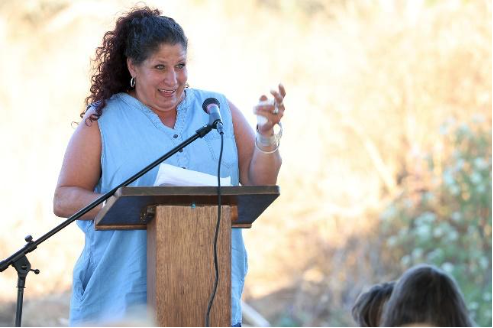 My alienation from my family deepened because they didn't share information, such as the wake or memorial service. Then come to find out, after calling the Italian cemetery, the service was the following day. I showed up to see my whole family at the service, and I chose to stay across the lawn by the trees to avoid any confrontations. I stayed distant from my family. Then I left.
During the summer of 2021, I was working with Housing Matters and was so blessed to hear that they were helping me with housing.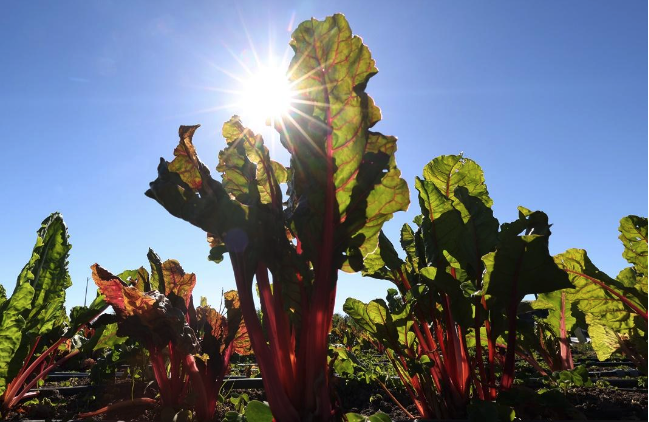 By October 21, I was happy in my new place, and I knew it was time for me to get a new job.
After several failed attempts to write a current resume, I sunk lower and lower. I had lost my confidence and suddenly was experiencing memory loss, especially when it came time for dates on my resume.
Feeling low and so unsure, I told my Housing Matters case worker, Gustavo, about my need to gain control of my life. He asked me, "What do you want to do Janel?" I answered, "I just want to stick my hands in some dirt and heal."
That was when I first heard of the Homeless Garden Project and that you could work on the farm, I was so excited. It was 1:15, I was ready to jump in my car, when Gustavo said to me that the day ends at 2:00 pm. I can make it! Since it was Friday, I couldn't wait until Monday, so I took the chance and flew to Santa Cruz.
I was on my way once again—on my way to joining the Homeless Garden Project transitional employment program. I started in December 2021.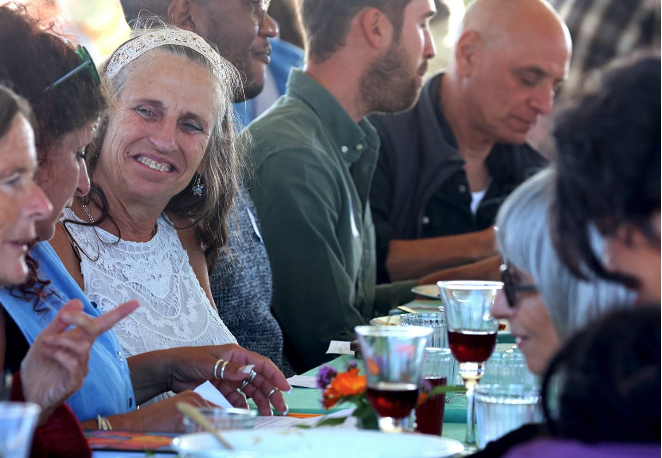 I have gained many new habits and tools to help me to be the best I can as the result of my time here at the Homeless Garden Project's Transitional Employment Program.
I am very grateful for being accepted into a community of love, respect and support that anyone who comes to the Farm or workshop is sure to enjoy at any time. At this program, it doesn't matter what you wear, or how you look. You are not judged and everyone is welcome.
I believe these tools will help me improve as I move forward on my journey, to be the best mother, friend and colleague I can be. I have learned how to be accountable and be there for those that may need me. I am now very punctual and take pride in respecting everyone's time.
It has also helped me repair my relationship with my family. We have resolved our issues and I love all of them.
When I think about these tools, some of them seem to be a way of stepping outside of my own experience and putting myself in someone else's shoes, to imagine how they might be feeling or what they might be going through. This is key in responding with empathy to my colleagues and in building a strong team.
Setting goals is an important part of the program here at HGP. We started off with some small goals. "Goals," I thought, "wow this is interesting." So I set a few goals. The first one was putting my keys in the same place, cause that morning I was freaking out when I couldn't find my keys and it was important that I was not late to work.
Well I found a spot for my keys. So I started to put my keys on the hook each time I entered the house. It's funny, I remembered my father at my first apartment saying to me, "Now look, Janel, when you walk in the door, you put a hook here and put your keys there the minute you walk in." Wow, Dad, if you could see me now, it has only taken me a few decades to get that one.
And so as I continued to place my keys on the hook day after day, next thing you know I had created a habit. And a good one at that. Feeling good about achieving my small goal empowered me to set more small goals, and feel even better about myself. It empowered me and began building my confidence that I had lost somewhere. I never realized how such a thing as a small goal could change how a person feels, acts, and thinks.
I also have been working on communication. If you asked me, I would say I believed I was pretty good at communication, and had no problem doing it. My definition of communication was speaking, right? And I have no problem doing that.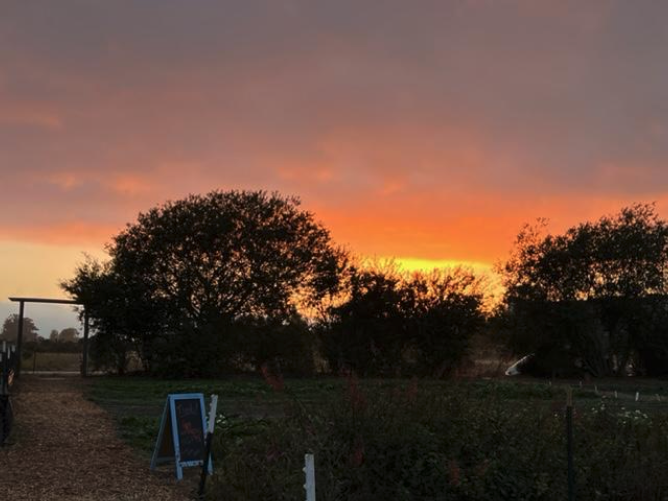 A challenging incident with some of my team on the farm made me take a hard look at my communication skills and how I talked to people. I found that I wasn't always good at communicating. I came to learn that communication is huge and has many facets like presentation, words, listening, hearing, responding, actions followed by reactions and more, Wow! learning all the different facets of communication as a whole was mind blowing. This incident allowed me to see the depth of communication and what it entails.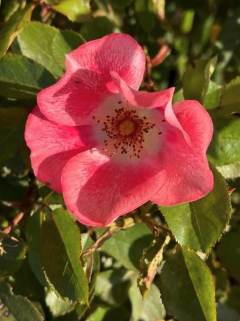 As I consider my goals for the future, I know I want to be a better person in my daily life; I know it doesn't matter who you are or where you are or what you have in life, but what I most care about is being open to change, and accepting others as they are. I want to learn where to set boundaries.
All of the beauty in me is from my Noni, YiaYia and Popou. HGP has given me an opportunity to regain my confidence. I'm a grown person that needed healing, and I got that. I have connected the dots, and gained so much understanding of simple things. There isn't a day that goes by that I don't learn something new and I am truly blessed to be a part of this wonderful project. I want to thank you for all your support that has allowed this program to help those willing to help themselves.
—Janel Garibaldi, shared this talk at HGP's July 23, 2022 Sustain Farm Supper. At HGP's weekly circle meeting, Janel always responds with great passion and magnetism. We honor the work she did to write her talk and her beautiful and impactful delivery.