A Huge, Warm Thank You to All of Our Many Generous Donors in 2015. Without You, Our Garden, and Our Trainees Couldn't Grow!
Sustainer of the Garden ($25,000 and over)
Quentin Hancock Newman's Own Foundation Michael Zwerling, KSCO Radio
Nurturer of the Garden ($10,000-$24,999)
Anonymous Helen and Will Webster Foundation Monterey Peninsula Foundation
Joanna Miller Specialty Foods Foundation George L. Shields Foundation, Inc.
New Leaf Community Markets
Grower of the Garden ($5,000-$9,999)
Patrick Teverbaugh San Francisco Foundation
Cultivator of the Garden ($2,500-$4,999)
Clif Bar Family Foundation Paul Lee Volunteer Center of Santa Cruz
The Joshua Alper-Marines Foundation Joe Mingione Sally Shepherd
City of Santa Cruz Scott & Jasmine Roseman Michelle Gates
Sower of the Garden ($1000-$2499)
Martha & Patrick Dexter Benevity Community Impact Fund
Allison & Douglas Garcia Rosemary & Simon Hayward John Hester
Phil Kramer Kelli Greene, Plantronics Inc. Silicon Valley Community Foundation
Scott & Julie Starling Joan Cummings Active.com
Dwayne & Linda Downing Matt & Peg Guerrieri
Peter & Jeanette Katzlberger Sangha Shantivanam Joan Osborne
John & Jerri Walton John Allured Mary Edmund Bonnie Keet
Elizabeth Burton Covenant Presbyterian Church Charlie Hong Kong
Ralph Alpert Beahm Design (Brain Beahm) Dawn Coppin
Freedom Lions Club Barbara & Stephen Jackel Tom Lehrer Brian O'Toole
Sigma Alpha Chapter Omega Nu George Ow Patagonia Outlet (Jenny Garcia)
Henry & Wilma Plummer Eta Somekh Family Foundation
Leigh Anne Starling Walker Survivor Fund Vera & Elliot Aronson
Robin & James Boyle Bonnie Brunet Matt Reimert Joan Springhetti
Woutje Swets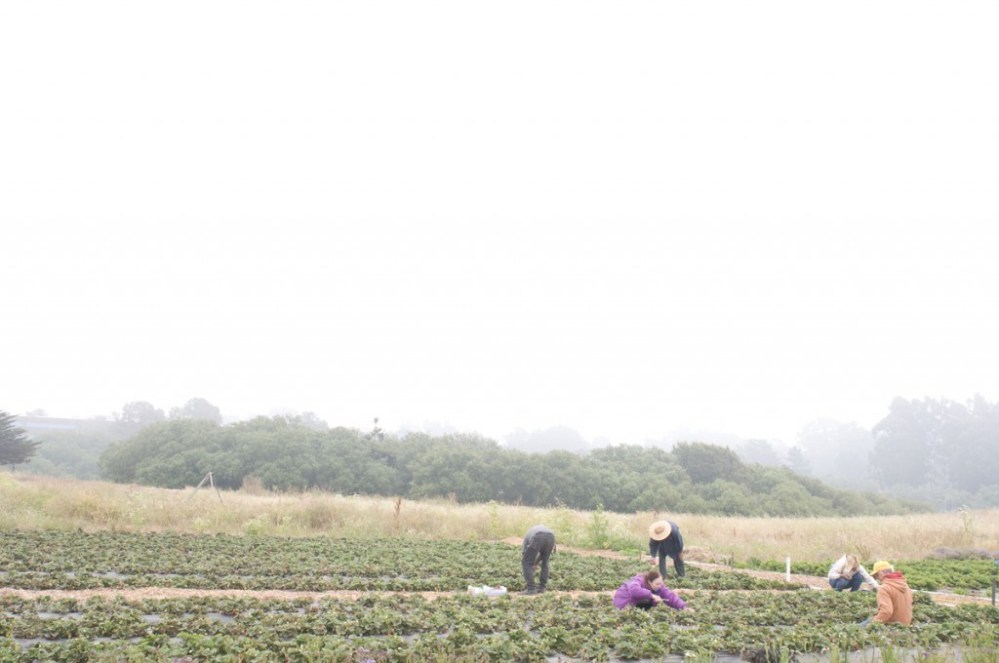 Supporter of the Garden ($500-$999)
Brett Fredericks Matthew Farrell Stephanie Pache Rowland & Pat Rebele
Peter & Patricia Biocini Carolyn Dille & Dick Walvis Mark Fernquest
Santa Cruz Rotary Foundation Frank & Susan Ganzhorn Becky & Jim Lang
Jim Howes William L. Price Charitable Foundation Ginny Aragon Teresa Ronsse
Patrice Boyle Anna Bartolini Patrick Teverbaugh Angelina McClellan
Linda & Walt Brown Yvonne & Doug Omer Mary Strunk Janice Cockren
Linda & Ron Weaver Nancy Carmichael Gerald & Bonnie Christensen
Pamela E Davis Jane Flury G.P. Shulz Donor-Advised Fund
Jacobs Farm-Del Cabo Inc. Lakeside Organic Gardens (JoanneVal Leoffler & Doug
Hellinger) Analicia Lesnowicz Ellen Martin Michael & Carmela McDonald
Sheila Moser Nordic Naturals Aura Oslapas & Bob Arko Perforce Foundation
Presbyterian Church of Los Gatos Grace Sanchez & Bush Thomas
Santa Cruz Community Credit Union Santa Cruz County Bank Claudio Schnier
Max Turri & Eabry Kim Alice Waters Dan Blunk Richard Coffey
Nathaniel Deutsch Josephine Fleming Robert Goff & Eleanor Littman
David Kiferbaum Sebastian Little Janis O'Driscoll Carol & Tom Smith
William L & Carol Wass
Cultivator of Community ($250-$499)
County of Santa Cruz Daniel Mountjoy Margaret Collins
Joan Ganzhorn Meris Walton Karen Lambert
Nonprofits Insurance Alliance of Santa Cruz Bel Air Presbyterian Church
Marilyn Robertson Judy Ziegler Elizabeth Clifton Henry Martin Amelia Coplan
Natures Alley Anonymous Bonnie & Fred Rosen Dara Herrick
Suzanne MacLean Grace Voss Joshua Drews Jesse D & Rendler Bregman
Jerry & Sylvia Deck Julie Edwards Denise Holbert Chris Hogeland
Eva Strnad & Sherman Doug Bank of America United Way
United Way of Santa Cruz County SunOpta/Tradin Organics
Jonathan & Susan Wittwer James Brown Eventbrite Nancy Graham
Laura & Keith Howard Johnny's Selected Seeds Christopher Jones
Lesley Lathrop Gail Michaelis-Ow & George Ow Jr. Betty & Peter Michelozzi
Irene Osterbrock Charlene & Leo Ott Presbytery of San Jose (Joey Lee)
Edward Hearn & Linda Arnold Ken Leinbach Srina Lynne
Resnick Family Foundation Linda Graham Ryan Althaus Andrew Baraylan
Brian & Anita Beahm Anne Marie & Carl Christensen Earl's Organic Produce
Susan Levit & Robert Fair Anne & Gavin Curtis Abbie & Tim Miller
Milton Meyer Foundation NEC Laboratories America Inc. Mark Pollock &
Janet Primack Roger & Dory Rindge Kathy & Michael Sherman
Diane Simpson Stocker Family Fund The Ruth M. McGeeFamily Trust
Edgar Thrift Maria Torres & Torres Jr. Rachel Wedeen Joanne Yablonsky
Gary Bahena Katherine Beiers Sally Brenton Andrew Coe
Lynne & Eric Cooper Linda & Gary Covell Analicia & Dexter Cube
John Faulkner Nathaniel Gloekler & Lisa Lincoln Sarah Glommen
Vickie Hinkley Janet Hutcheson Keith & Florence Lesar Nancy MacLean
Matthew Miller & Janet Kaseda Pamela & Al Patrick Felicia Rice
Carolyn & Darryl Rudolph Kathy Runyon Caitlin Sadowski & Ian Pye
Stanislava Stancheva Kim Thomas Lise Weir Ann Zweig
Friend of the Garden ($100-$249)
Susana Traber Ana Bacaylan CCOF Inc. Emily Lee Duffus Edna Elkin
Sheryl Pounds Kathy Chetkovich Minerva Mendoza John Gamman
Linda Larkin Cali West Hospitality Service Howard & Lisa Charnock
Michelle Cliff Community Foundation of Santa Cruz Anthony Crane
Donovan Fong Foster Gamble Nancy Hiestand Yvonne Hopkins
Martha Jordan & Eli Silver Kaiser Permanente Joyce Nordquist
Lawrence and Mary Osborne Michael & Sarah Ray
Jacob Sidman & Kris Sidman-Gale Karen Skemp Catherine Steele
University of California, Davis Richard Russell & Anne Verrow
Wonderful Giving (Dominga Medina) Robert Allen John Laird Eric Laumann
Nitzan Loewenberg John Miller Mark Miller Shirley Garber Schneider
Martha Vickers Janet Volpe Nanlouise Wolfe IBM Employee Services Center
Darlene Seligman Rachel Wedeen Mark & Wendi Kramer-Pugh
Marcia & Robert Rider Kevin Case Esther Barbour & Anthony Crane Barbour
Thomas Beggs & Lilian Wenzel Beggs Capitola Village Business Mark Chetkovich
Krista & Scott Colquitt Penny Ellis The Garden Company Jessica Lacy
Edmond Miga Priscilla & Sidney Peters Peter & Celia Scott Maydeen Stout
Terre & Charles Thomas Denise & Dave Ward Ed Bacher Jaime Garfield
Museum of Art & History St. Andrew Presyterian Church Mardi Brick
Diana Hayden Rachael Spencer & Kevin Rooney Juleanne Thiebaut Susan Algert
Kelly Damewood Olga De Santa Anna David Dennis
Edible Monterey Bay Ellis Forbes Sharon Flynn Monica Karst
Deborah Luhrman Margaret McCue Lisa Rose Donald & Diana Rothman
Gail Williamson Aaron Lazenoy Erin Alder Ilene Dick
Linda Wilshusen & R. Rock Pfotenhauer Jane Freedman Holly Bailey
Anonymous Jesse Burgess Janet Moyer Ron Swenson Elisa Breton
Meg Campbell Robert McKim Ann-Marie & Groner Mitruff
Gary & Marilyn Patton Eliane Roe Shmuel Thaler Todd Anderson
Yong Bai Camille Ball Mary Ellen Barr Bay Federal Credit Union
Julie & Peter Beckmann Annie Benagorn Michael Bornn Margaret Boyes
Glenn Brown Jeff Brittan Harold Brockman John Brown
Vivian & Michael Brown Edmund Burke Cafe Cruz David & Mary Jane Cope
John & Susan Cortis Connie Croker Allice De Armond Joseph & Sonia Dehazes
Lucille Des Jardins Roberta Dunton Christine Louise & Ross Evans
Bonnie Faraola Lynne & William Giles Becky Gomoll Lynn Gordon
Laura & Marc Grossman Analise Hanneman Rosalind & Harold Hastings
Joan & David Hentges Linda Hogan Sam Huynh & Gabrielle Korte
Mary Ingraham Inroads Christian Church Linda Kahler Pamela Kearry
Steven Keller John Kersey Robert & Michele Kibrick
Elaine Kihara & David Sweet Wendy King William Leland
Erik & Dolores Lenander Meryl Lewin Kay & Siegfrid Magenheim Annette March
Gwendolyn & John Marcum Joanne Matuzas Charles & Susan McNiesh
Nicholas Meter & Elizabeth Good Meier Nick Meltzer Nada Miljkovic
Marlene & Houlinsn Mirassou Michael Morton Matthew Nathanson Phyllis Norris
Samantha Olden Darrell Palmer Dave Pearl (Pearl Construction) Carole Pherson
Patricia Pimentel C. Potter Thankamma Puthiaparampil Karleen Quick
Ann Ramer Mathilde Rand Craig Reinarman Ristorante Avanti Janine Roeth
Dorothy Ruby D.Lynn & William Scally Nikki Silva & Charles Prentiss Silva
David & Mary South Amy Stewart Thomas Sutfin & Ann Baier Sutfin
Dee Tannenbaum Ann Timm Yolanda Walton Michael & Susan Warren
Katherine & Barry Welch Lloyd & Bonnie Williams Anonymous
Marianne Beckwith Michael Bolte Susan & Robert Bosso Thomas & Rita Bottoms
Judy Colcough David Coleman Tim Cope Christine & Chris De Vries
Andrea Fazel Marty Feldman Theodore & Lynette George Kimberly Hallinan
Dan Hammer E.R. Hogness Suzy Hunt Deborah Johnson Susan Kerr
Alisa Klaus Christian Kocher Rachel Levin Daniella Magnano
Andrew Meisel Ellen Primack & Eric Schmidt Primack Kathleen Roberts
Tom Shepherd Joyce Shimizu Lori Siegmund Nirvikar Singh Eric Strader
Jenni & Nathan Ward Mary Wieland & Ronnie Lipschutz Wieland
Farmer in Training ($100 dollars or less)
Ellie Whisner Max Prescott Antoinette & Bennett Coplan
Ruth & Nick Royal Anonymous Sabrina Eastwood Betty Gangware
Daryl Gerwin Martha Macambridge Carol Maynard Morgan Stanley
Rhonda Reed-Schlosser Jan & Edwin Dexter Mark Fredisdorf Andrea Herrick
Uma & Vish Miller California Marine Sanctuary Kathleen & Dana Jones
Julia Patton Christina Waters Melissa Guajardo
Eddy Howard Steve Lustgarden Katie Milazzo Kris Mitchell
Sally Noorany Loren Reynolds Linda Rosewood Mattew Skaarup
Karl von Ahnen Adrian Nunez Naomi & Asher Brauner
Norman Nelson Angela Flem Brooks Fisher
Farol Vickers & Mike Henderson Andrew Hippert Adrian Jubb
Gary Vollema Froukje Brouwer Joanne Chamberlin Ann Freitas
Lois & Walter Goldfrank Phillip Gomez Ryan Hasanna Marcia Kaplan-Mann
Marty Ackerman Cindy & Glen Adams Mark Alexander John & Jennifer Anderson
Christine & Bradley Asmus Nibby & Mark Bartle Carolina Bayne Donald Biek
Jane Blackman Peter Bodenheimer Jack Bowers Andy Carman
Brian & Kathleen Cayton Tracy Jiles & Jon Cole
Rebecca Malcolm & Howard Cole Jack Westenhouse & Judith Crick
James & Joyce Crowley Rose Cutrer Patricia Harmon & Ben Damron
Michael Didonato Ann & John Dizikes Richard & Diane Doubrava
J. David & Jo Anne Duncan Edward & Janas Durkee Beth Dyer
Steve Wheeler & Jane Eabry James & Paula Faris Jan & Jerry Finney
Hasanna & Ryan Fletcher Marianna & James Franks Susan & Alan Goldstein
Penny Hanna Joan & Patrick Henry Christine Hirsch Margaret Horton
Nikki Howe Christine & John Irving Journeyworks Publishing Wumby Kamiya
Vern & Dotters Deb Katz Donald & Barbara Keeler
Susan Ohanesian & David Krivin Pamela & Charles Landram
Paul Durkee & Patty Lawton Golden & Beth Love Baruch Lowenberg
Karen Lynch Glenn Gerdt & Nancy Lyons Kathryn Metz Leann Meyer
Sonya Stock & Jeff Newlyn Jesse & Christine Nickell Susan Paradise
Dianne & Stephen Pereira Denise Perston Chris Peters
Celia & Julien Peterson-Brown Bernadette Ramer Gretchen Regenhardt
Alfred J & Maureen Richard Carolyn Roberts Rossi's Body Shop & Towing
Diann Russell Mario Fukuda & Lori Singleterry Lee Slaff
Bertine & Ken Slosberg Therese Smith Claire Sommargren Nancy Thomas
James Kaplan & Laura Tucker Richard Voss Joan Ward
John & Sandra Warren Maria Shea & Patricia Zamudio Robert Balweg
Charles R. & Beverly S. Barnes Len Beyea Greg & Ching Brodsky
Andrew & Betsy Finfrock Karen Groppi Lulane Harrison Sarah Herrman
Hilda Hodges M.D. Geoffrey Hughes Judith Marie & Kent Imai
Roberta Jaffe Lisbeth Jensen Pat Klein Bill Leland Rick Longinotti
Stacy Philpott Bryan Sheperd Matt Shimizu Jones Roseann Simonell
Carol Tougas Mary Williams Mary Wingert Cory Woodward
JustGive Michael Levy Deborah Madison Martine Mahoudeau
Christina Pasetta Todd Anderson Charity Kenyon Rick Carter
Alexandra Gregory Nancy Billings Joann & Marc Godoy
Susan & Donald Snyder Abigail Best Julie Boudreau Bailey Clark
Mary James Shigeko Okamoto Dick & Marion Vittitow Rebecca Adam
Abbey Asher Mahala Carter Mary & George Reynolds Meg Vollema
Rebecca Zalona Christine Chang Monica Larenas Kirsten Liske
Prima Salon Sandra Silver Wendy Strimling Martha Orr
David & Mary Anne Kramer-Urner Bob & Betty Imlay Linda Wolbers
Nancy Bavis Valerie Bengal Kaya Brown Eileen Butcher R. Cambell
Bryan Campbell Ruth Campbell Lawrence & Arvilla Cline Chris Creighton
Christine De Lapp David & Nancy Demorest Ann Marie Escudero
Regina Firpo-Triplett Ellis Goldfrit (C. J. Gold Inc.) Ellen Jane Hellen
Jannelee Lang Margaret & Charles Larsen Barbara Lathrop
Samantha Li Justina Louie Cecelia McNeil
Donna Miguelgorry Sean Jirsa & Barbara Monaghan Anandi Paganini
Genevieve Piraino Deborah & Trowbridge Ross Shirley Schiffrin
Robert & Kamehiro Stockwell Margaret Zanzinger Mike Arenson
Fred Bacher Bob Clifford Susan Crocker Mary Epperson
Cliff & Sara Friedlander Diane Grunes Thomas Guerrieri Patrick Helding
David Levy Halimah Martin Judy Monihan Andrew Purchin Albert Saul
Alan Smith & Gene Savat Michelle Sheldon Martha Shelton Caryn Simon
Angie Smith Debra Spector Christine Weir Deb Wolfe
Raven Playfaire Divinitree Yoga Studios Yeun Byun Damara Ganley
Michelle Halls Joyce Hathaway Ofer Licht Jennipher Lommen
Kathy Pearson April Medina Sheila Payne Lisa Christensen Jo Covone
Ruth Hunter Bruce & Pina Kamolnick Nancy & John Lingemann
Eloise Martindale Robert & Penny Milam Valerie Phipps
Jan & Margaret Ysselstein Clint Biddle Jessie Case Nita Hertel
Amy Longinotti Kelly Mercer Robert Stayton Jude Todd Shirley L. Gordon
Lisa Hunter Eleanor & Hans Rosenast Stephanie Tucker + family
Elizabeth Borelli Victoria May Anonymous Bob Keel
Jaime Andres-Larsen Anthony Carney Antoinette Hughes
Talia Lesser Hannah Levy Sally Walker Rosa Wilson Annie Bacher
Thomas Conlon John Flem Linda Marin Andrew McKeon
Fat Wreck Chords Anonymous Bob Lapointe Kristian Ghazal
Felicia Hinman Bruce Block & Maria Caradonna Ted Nichols
Antero Hot Spring Cabins LLC. Susan Borders & David Cannon Rivera Cook
Ernest & Dianne Fenn Lucretia Hall Amy & David Harrington
Elba & Joe Hernandez Barbara Kersey Anne Lober Maggie & Alan McKay
Redtree Properties Diane & Bob Schulman Sherri Stockner
Angela & Julius Surkis Helen Wallis Karen & Michael Walters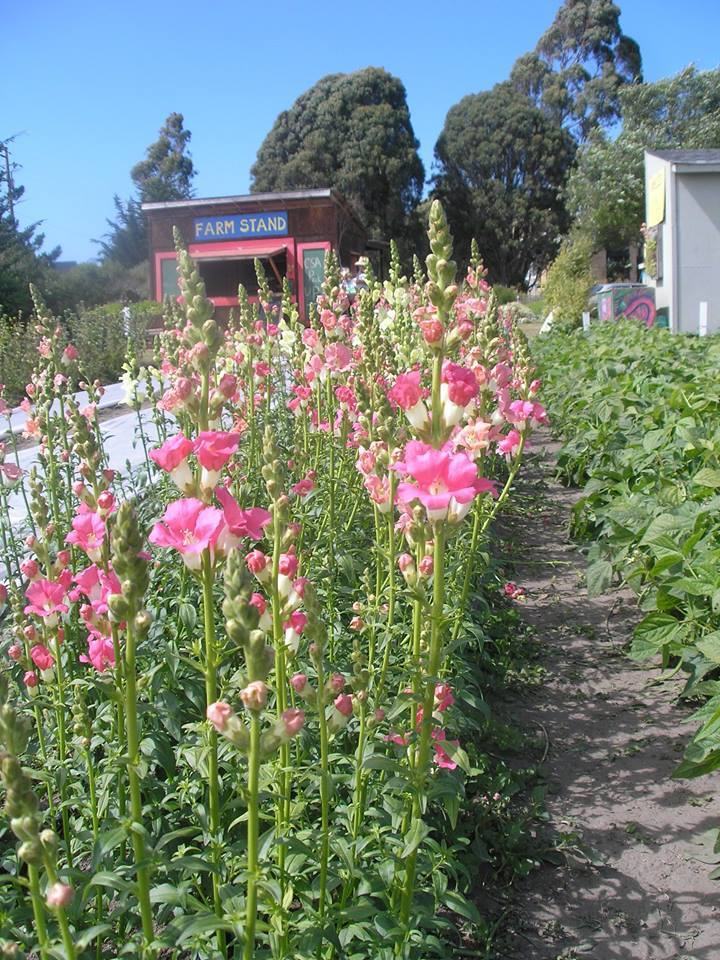 IN-KIND Donations
A Tool Shed Equipment Rentals Alexis Party Rental Bagelry
Bonny Doon Vineyard Burrell School Vineyards & Winery Cafe Iveta
Coffeetopia Devil's Gulch Ranch DG Langley Farms Dirty Girl Produce
StellaEarthworksFarm Fuel Inc. Felton Feed Jean Flores Marsha Frederick
Gayle's Bakery & Rosticceria Hobo Wine Company
Kenny Institute of Marine Sciences Mary & David Jessen Cynthia Jordan
Koppes Plants La Onda Sauces Laura Luddenberg Martinelli's & Co.
Kickin' Chicken Joanna Miller Nob Hill Foods
Palace Art & Office Supply Patagonia Outlet Monica & Cooper Blake
Pielage PP&C Printmakers at the Tannery Tony Purlell Lorraine Randolph
Rangeland Wines Irene Reti Route 1 Farms
Sandbar Solar & Electric Jagan Sankaranaraynan
The Santa Cruz Mountain Brewing Santa Cruz Pedicab Santa Cruz Symphony
SC Pedicab Dee Chow Sennecke Chow Soquel Vineyards
Janette Sumano's Bakery Swinerton Builders True Olive Connection
Uncie Ro's ViDA Juice