Who we worked with:
• We worked with over 1544 volunteers at the farm, workshop, retail store, events and office with over 16,586 hours (at $10/hour, a value of $165,860)
At the Downtown Holiday Store:
• For five weeks from November 19th-December 24th 2012, we had over 80 volunteers donate 1,382 hours of service to our Holiday Store on Pacific Avenue (at $10/hour, a value of $13,820).
Volunteer Groups: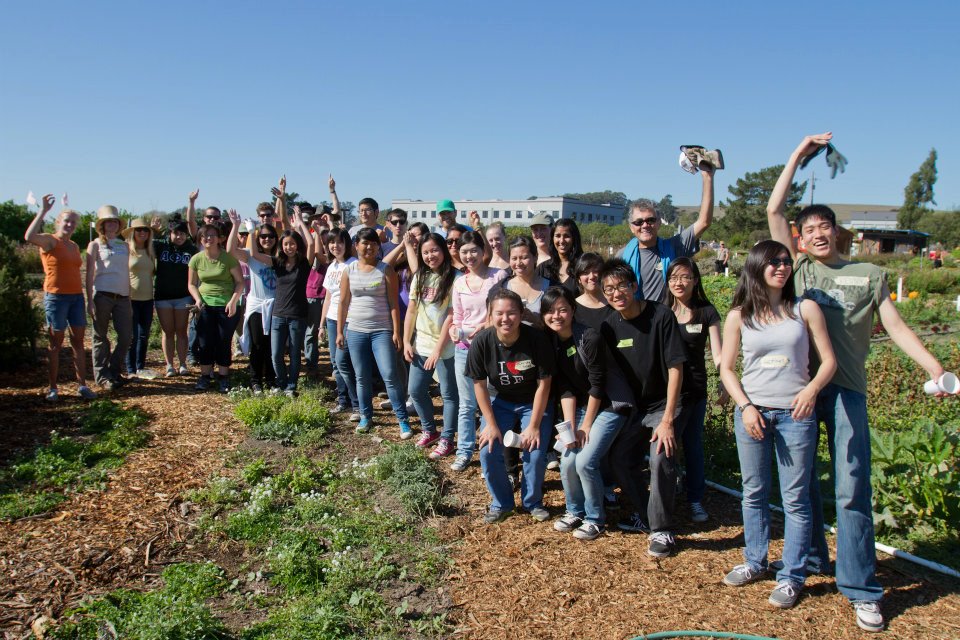 Ongoing at the Farm… 
We worked alongside Laurel Street on a daily basis year-round; a day center for people with developmental disabilities-participants.
We worked with the Bay School on a weekly basis; the year-round school educates students with autism between the ages of three and twenty-one.
We also worked alongside two high school groups on a weekly basis. Both Natural Bridges High School & Ponderosa High School.
We hosted the following events and workdays at the farm:
Martin Luther King Service Day on January 17th
March 31st Caesar Chavez Day
April 16th Global Youth Service Day
May 7th Human Race
October 22nd Make A Difference Day
Here is a sample of some of the groups we hosted at Natural Bridges Farm: 
American Conservation Experience (ACE), CALPIRG, Employment & Community Options, Food What?!, Stanford University Urban Agriculture Program, Bel Air Presbyterian Middle & High School, UCSC CASFS Farm & Garden, Rotaract Club of SC, Zen Center & Jr. Explorers
Thanks to all who helped plant seeds of change in our community!